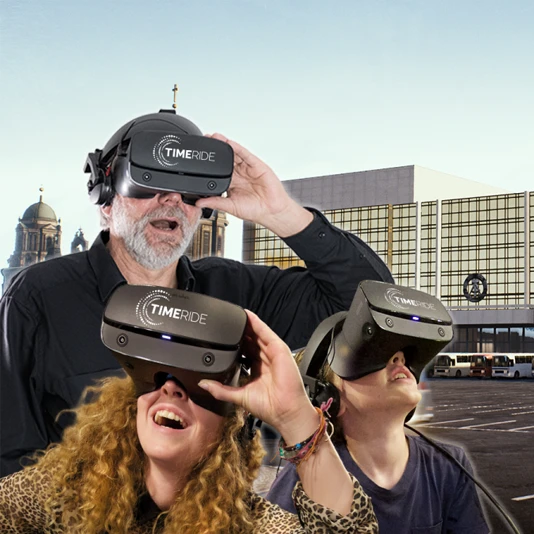 Photo: TimeRide Berlin
5 Questions To: TimeRide Berlin
We are asking 5 questions and our partners are answering. Today we are talking to TimeRide Berlin. A city tour of a special kind, not only suitable for tourists. Modern VR technology makes it possible not only to take a look at history but to experience it up close.
Describe TimeRide Berlin in one sentence.
Berlin's first virtual reality attraction right at Checkpoint Charlie.
What will be the highlight of TimeRide Berlin in 2021?
The highlight in 2021 is the reopening - time travel without travel restrictions and quarantine.
What should visitors definitely see at the TimeRide Berlin venue?
The VR City Tour - On the 2.38 km tour there are 7,707 objects, 600 buildings, about 1,500 people, about 200 cars (most of them Trabants), and 8 wall bunnies to discover.
What else should you definitely see in Berlin besides the TimeRide Berlin?
The Wallflower at the Eastside Gallery, the Hohenschönhausen Memorial as part of a contemporary witness tour, and the former listening station on the Teufelsberg.
Finish the sentence - Typically Berlin is:
…The serenity in the face of chaos.
---
If you want to learn more about our EasyCityPass Berlin partner, you can find more information here.
Featured photo by TimeRide
Extraordinary Experiences