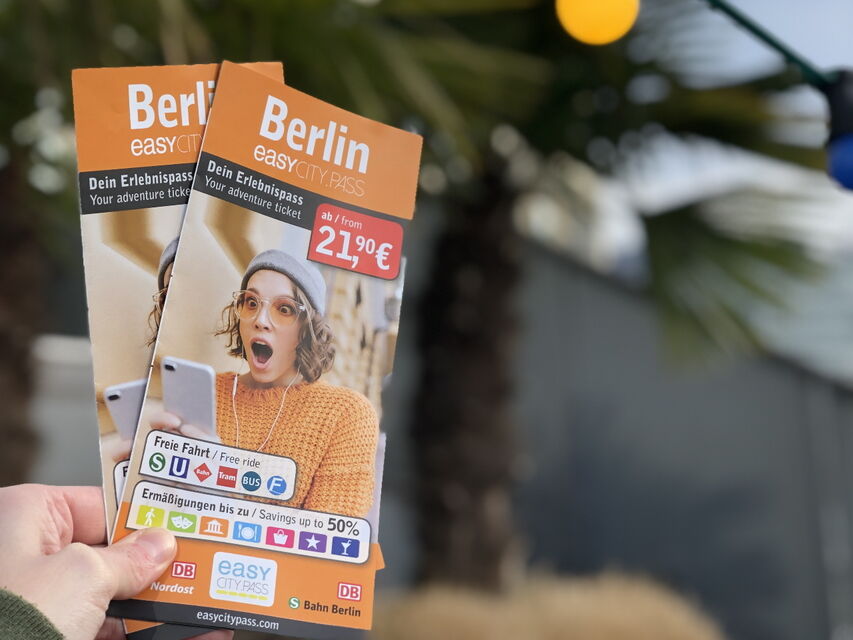 How To Use EasyCityPass For Your Next Trip
Do you want to get more out your next travel? You will first need to do the research to learn what you actually want to do, and how you can get the most out of your time. All this is best done without spending unnecessary money.
Let's start with the basics.
The fundamental process is as follows:
Buy a ticket
Validate your ticket
Show your ticket to our partners to receive your discounts
Save money and explore more
In this post, you will learn how to use your EasyCityPass from start to finish.
Step 1: Purchase a ticket from us or one of transportation partners
Below you will find lists of point-of-sale operations to help make your purchase seamlessly easy no matter where you are.
Buy via App Store or Google Play
Buy in-person
In Berlin:
All ticket machines and points of sale of the S-Bahn Berlin
Central Station: vending machines and points of sale of the S-Bahn Berlin
In Vienna:
All information desks and ticket offices of the Wiener Linien
Vienna main station: information desks and ticket offices of Wiener Linien
Station City Vienna West: Service Center of VOR
Buy from our Travel Partners


Step 2: Validate your ticket
At this point, you have either purchased your ticket online, through one of our transport partners, or in person.
And if you have purchased a ticket from GetYourGuide, you will need to exchange this for our ticket at one of our exchange points. You can find the locations on the GetYourGuide Exchange information page.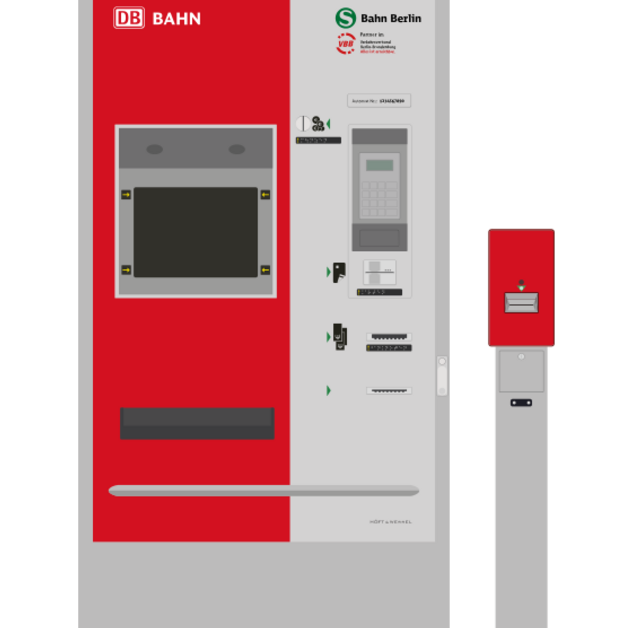 Validating your ticket is important. It will activate your ticket, and that is the point in time when your free transportation rides and discounts begin.
For you to get the exclusive discounts from EasyCityPass, the tickets need to be stamped (validated), just as another transportation ticket would need to be to show when your journey began.
Step 3: Take advantage of the discounts
EasyCityPass Berlin, and Vienna, and CityTourCard Munich have a combined 200+ partners that offer exclusive discounts for our ticket holders.
To take advantage of the discounts, all you need to do is go to one of our partners and show them you have the EasyCityPass. And that's it.
Want to make an online reservation to get your entrance ticket? No problem, let them know when you make the reservation you are a ticket holder of EasyCityPass Vienna or Berlin. Please note, some of our partners have special online codes to use. You'll find them on our website.
Step 4: See more and spend less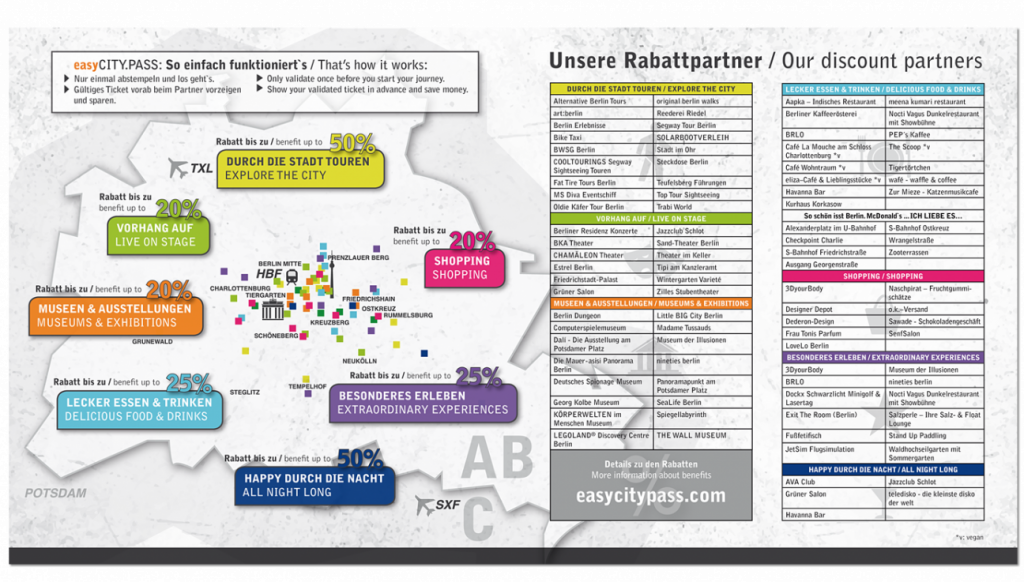 Exploring a new city doesn't have to be expensive. Whether you are visiting for business, fun, or pure curiosity - EasyCityPass makes saving and experiencing more effortless.
Tip
Are you planning a trip to Munich? Then you might also like our CityTourCard Munich. With over 80 partners you can save time and money in Munich.
Summary
Tickets can be purchased in-person, online, or on-the-go from numerous locations across Berlin, and Vienna.
If you purchase a ticket online at GetYourGuide / Klook, exchange your Voucher in person at one of our in-person point-of-sale locations.
Validating your ticket will start your ticket. From this point on, your ticket is active and it should be used to help you explore and experience most of the city.
The ticket must be validated only once before the first trip. After that, it is valid for the booked period.
With each ticket & validation, use public transportation freely and unlimitedly.
Receive discounts up to 50% off from over 80 partners.
---
Photo rights belong to Klook, GetYourGuide, S-Bahn GmbH
Berlin
Hamburg
How-Tos
Vienna