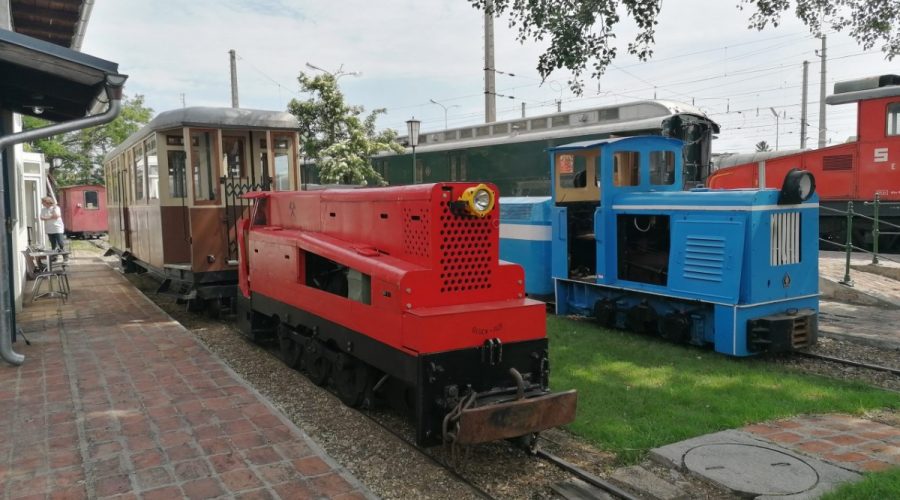 5 Questions to: The Schwechat Railway Museum
Today we are talking with the Schwechat Railway Museum. A museum on the ground steeped in history. In addition to vehicle preservation, there is also an environment typical of railroads. The flair of industrialization, the means of transport that left a lasting mark on the world and opened up entire continents, looks back on an eventful history that consists not only of vehicles.
In the vicinity of Vienna, it operated in a tram-like form with a direct current, while on the overland route from Schwechat to the outskirts of Bratislava, it was operated as a mainline with the power system still in use today. In the urban area of Bratislava, DC locomotives again took over the train. At that time, this railroad was one of the pioneer operations of the still young electric mainline service.
Vehicles of the Pressburgerbahn are therefore also one of the focal points of the historical collection in the Schwechat Railway Museum. The second focus is on passenger cars of local transport. Many of these cars can also be entered and admired from the inside. Diesel vehicles are to be mentioned as a third focus.
Describe The Schwechat Railway Museum in one sentence.
We show with many original objects the exciting history of the Pressburgerbahn, which directly connected the city centers of Vienna and Pressburg (today: Bratislava).
What will be the highlights in 2022?
The exhibition "60 years of rapid transit in Vienna" with the last existing original rapid transit train of the series 4030.
What should you definitely see at the Schwechat Railway Museum?
The exhibition "60 years of rapid transit in Vienna" and the vehicles of the Pressburger Bahn were designed by Otto Wagner.
What else should you have seen in Vienna?
Schönbrunn Palace, the former summer residence of Emperor Franz-Josef and his Sissi, and the "Remise", the transport museum of the Wiener Linien.
Typically Viennese is:
…"sudern" about everything, but still be satisfied. "Sudern" is an original Viennese mixture of complaining and grumbling.
---
If you want to learn more about our EasyCityPass Vienna partner, you can find more information here.
Featured photo by Eisenbahnmuseum Schwechat