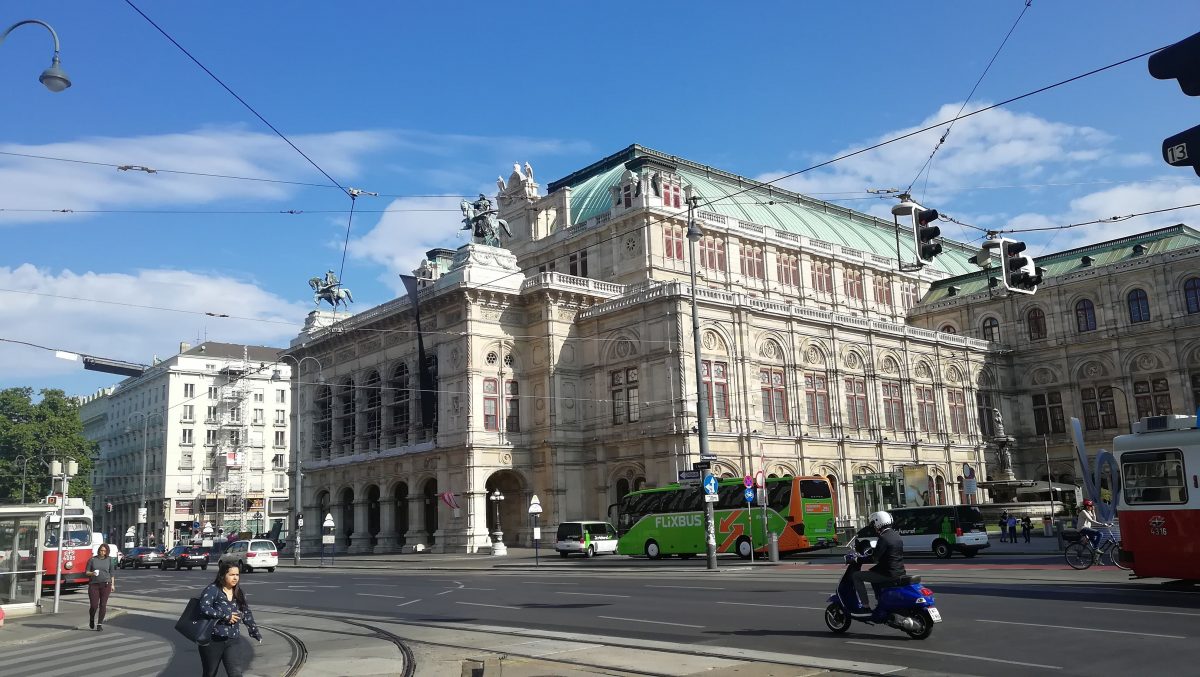 Photo: Olaf Luft
Jogging tour through Vienna with many sights
Visiting Vienna? In case you don't have to work, you can of course sleep in first. Maybe not. How about a little jog through Vienna before breakfast? Okay, a quick coffee is fine.
Olaf from EasyCityPass Vienna reports in this article that you can jog really well in Vienna. On this route, you come through the famous Neubaugasse, pass the MuseumsQuartier, run along the Danube, and are guaranteed after 9 km hungry for breakfast. If you left your running shoes at home, you can of course also enjoy this round as a relaxed walk.
Neubaugasse: perfect for shopping in Vienna
Today I take you on a popular round. I prefer to live in the 7th district during my visits to Vienna. Today we start in Neubaugasse (at the corner Burggasse) and walk in the direction of the 13A (bus ;-)). Walk until Mariahilfer Straße and turn left into it. Then have a walk to the Ring.
By the time you get to Burgring, you'll have walked 2 km and have plenty of shopping ideas. It's no secret that Neubaugasse is home to stores that can only be found here and this street is a must when shopping in Vienna is planned. In Mariahilfer, you will find all the great stores that make up a city like Vienna, where shopping becomes a success.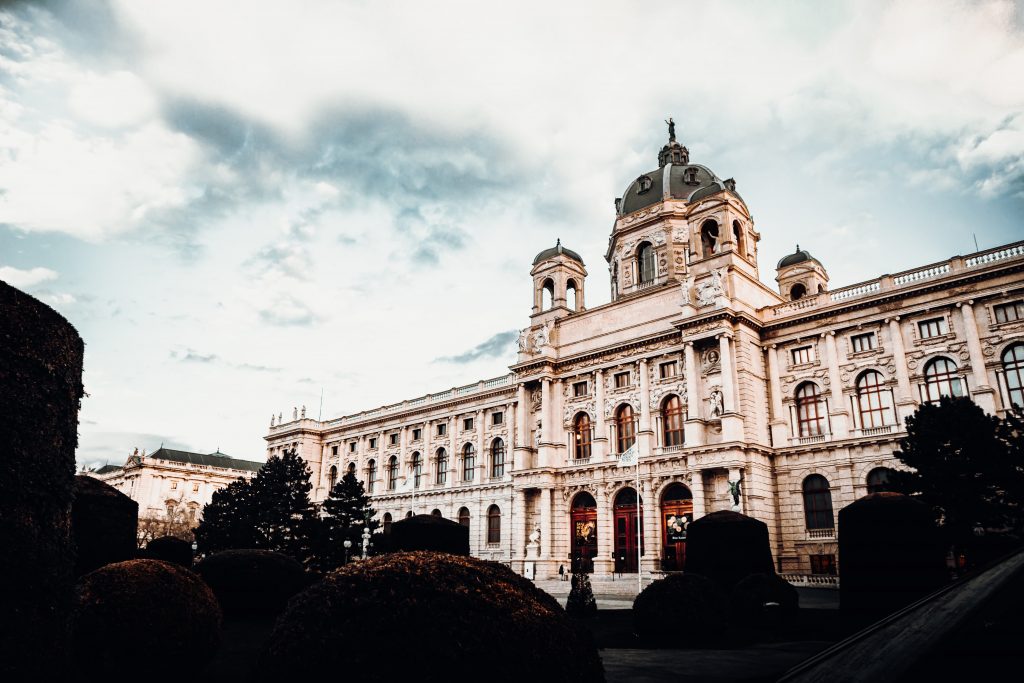 MuseumsQuartier: the inner courtyard is also worth seeing
At the end of Mariahilfer Straße you will pass the MQ - the MuseumsQuartier. Check back here later, even if you don't feel like visiting a museum, the courtyard is an ideal place to plan or review your day over a drink of your choice.
Let's walk on, best between the Kunsthistorisches and Naturhistorisches Museums to the Ring and then follow it around to the right.  Now comes the reason why this round will never be your fastest. There is so much to see, to photograph, to marvel at.
Heldenplatz, MAK- Museum of Applied Arts, Danube Canal, Votiv Church
Here is a selection of my personal Vienna sightseeing highlights:
Heldenplatz - Opera - Kärntner Straße - Schwarzenberg Platz with its wonderful Café Schwarzenberg (could be your breakfast place later :-)) - city park with Vienna Channel - MAK Museum of Applied Arts AND my favorite museum - Danube Canal (take the way along the water) - Votivkirche - Burgtheater - Vienna City Hall - Volksgarten.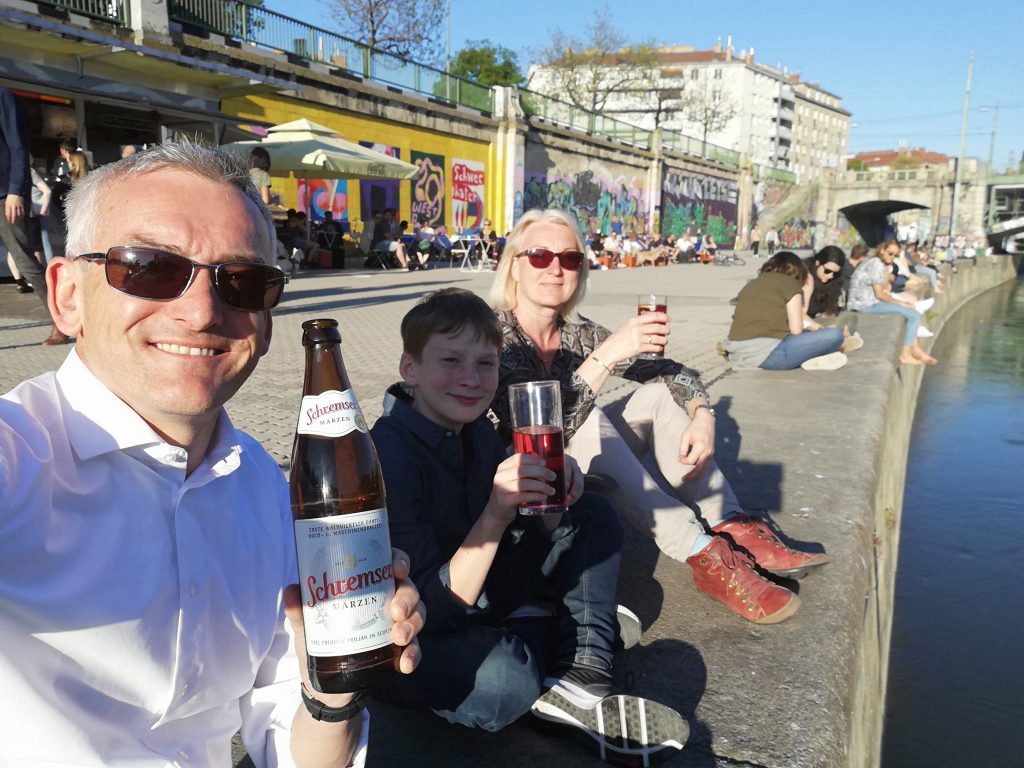 2 small but very personal tips
Get out of the ring for a few yards in the city park and watch people do yoga or tai chi in this fine little park - it's inspiring. 
When you arrive at the Danube Canal shortly after the MAK, walk in the direction of the Urania Observatory (not to be missed), there you can easily get down to the canal and the Vienna River, which flows underground from here on. The Danube Canal is made for balmy evenings. Here you sit on the bank and enjoy.
Hooray, you have made it. After the town hall just turns right - you will see the Volkstheater and in front of it is the Burggasse. A few more meters uphill and our starting point is reached.
Do you want to watch and save the jogging tour through Vienna on Komoot? Follow this Komoot link and let yourself navigate.
Thank you, the round with you has been very nice. In total it was a little over 9 km. Have fun with this round in VIENNA.
PS: on our Instagram account you can find more tips for your stay in Vienna!
Explore Vienna
Sightseeing