Vienna Explorer Tours & Bike rental
Explore the city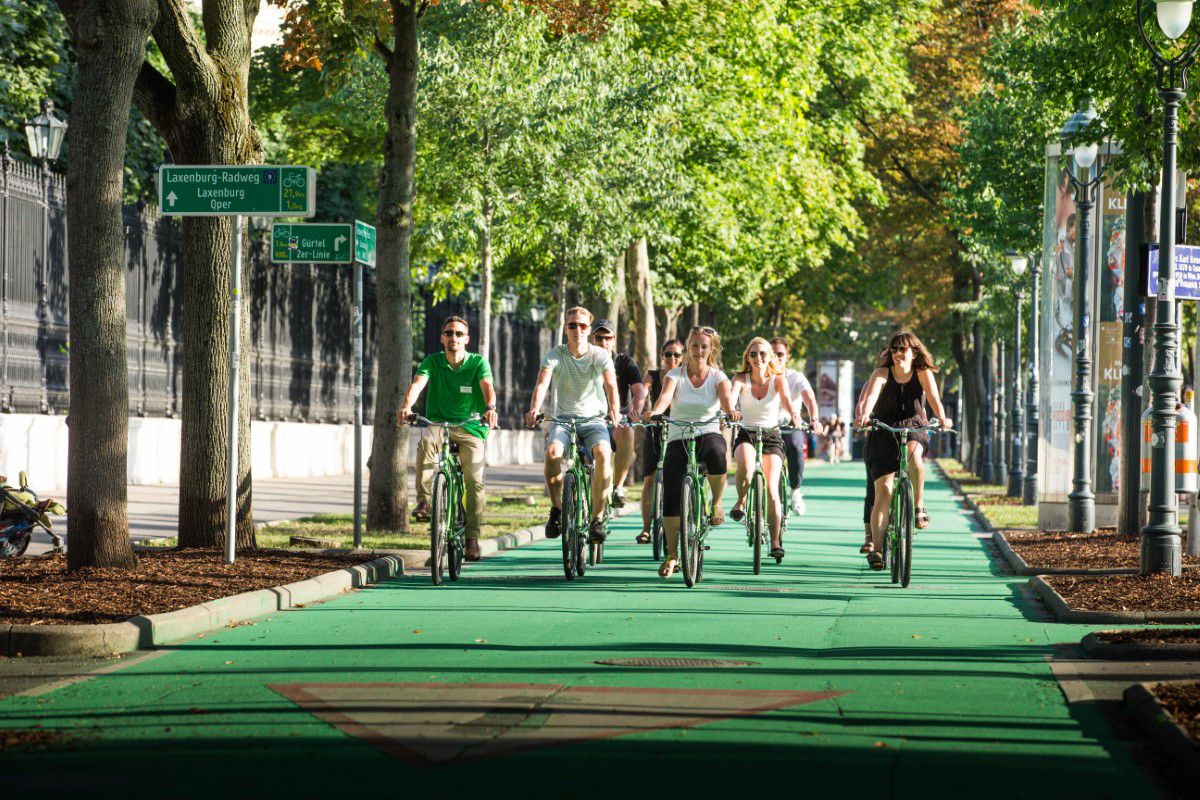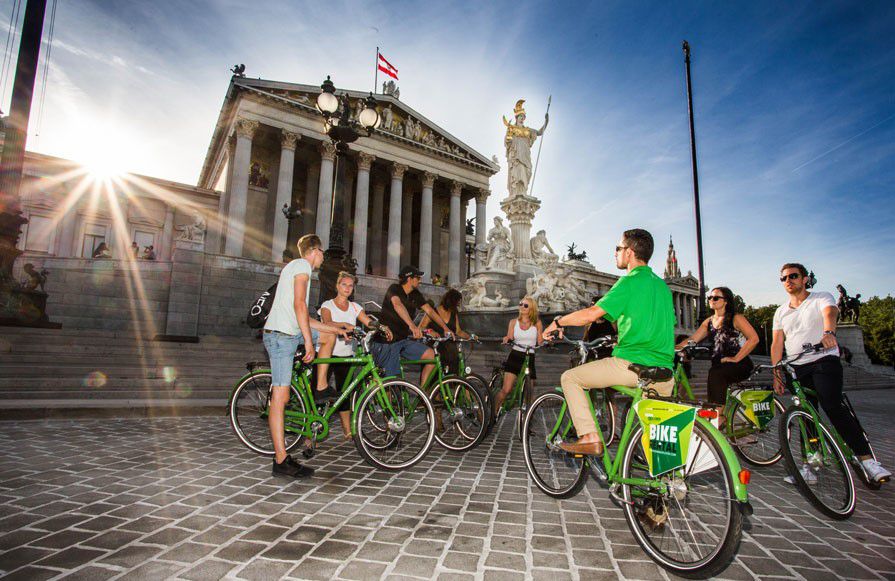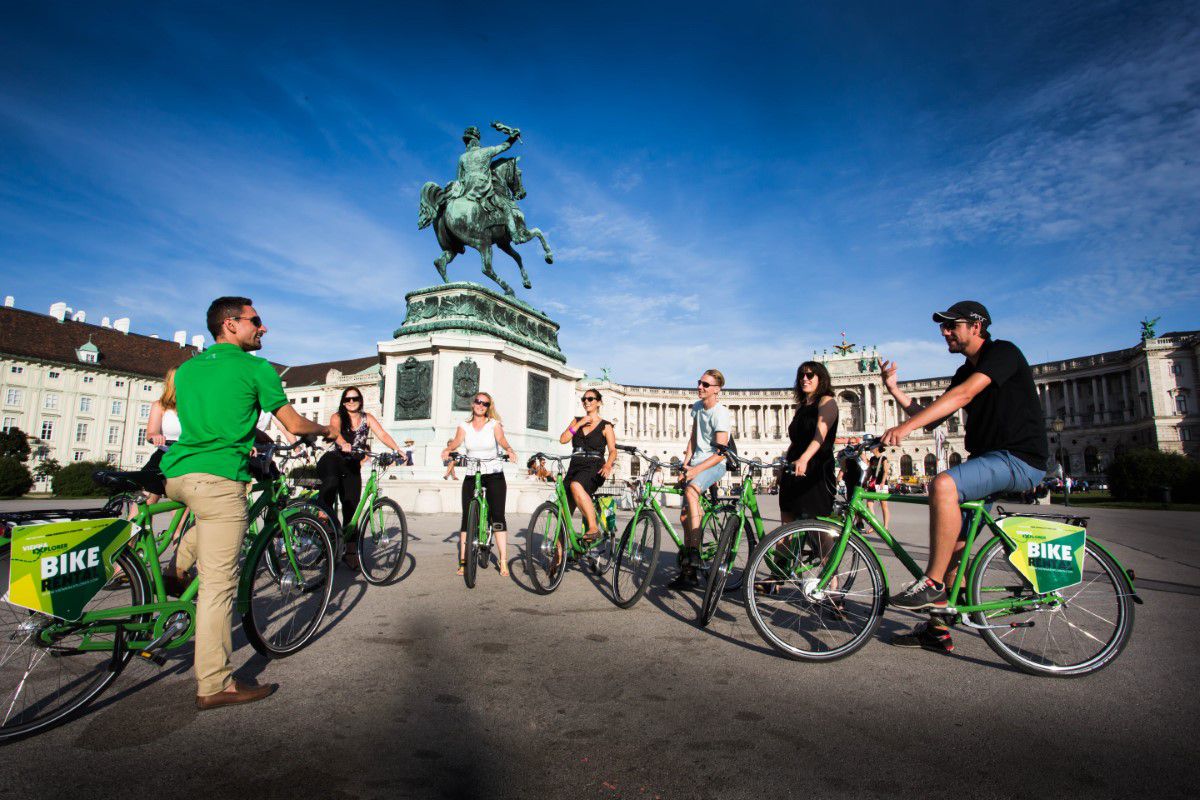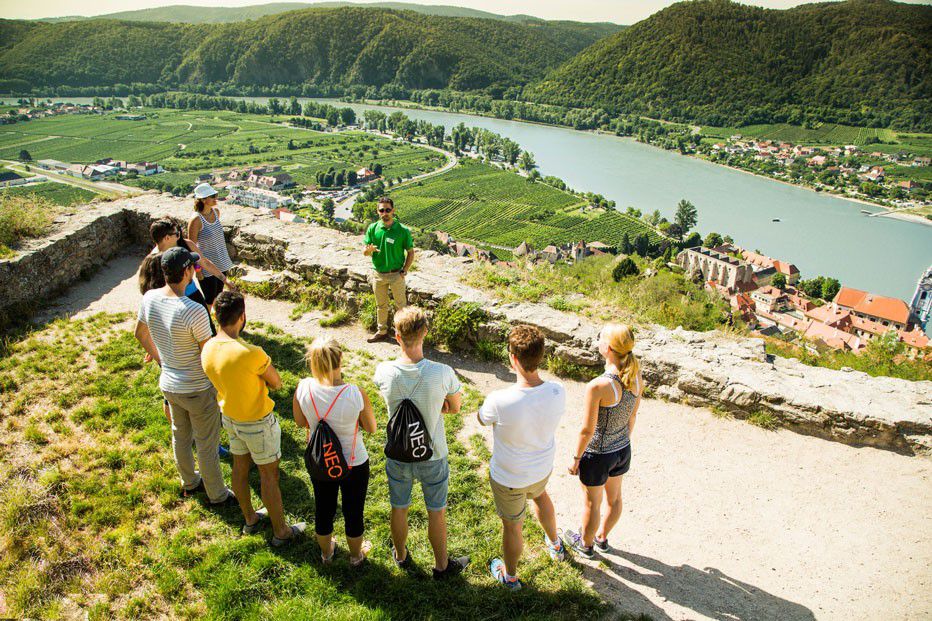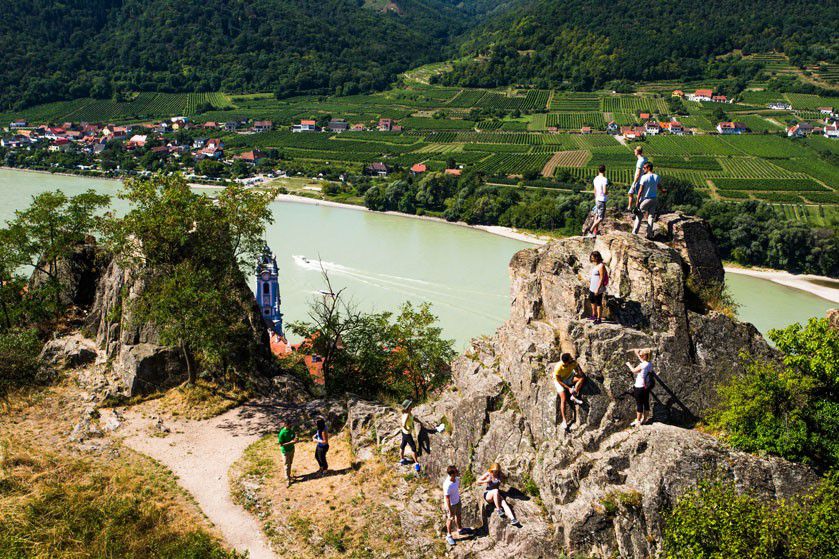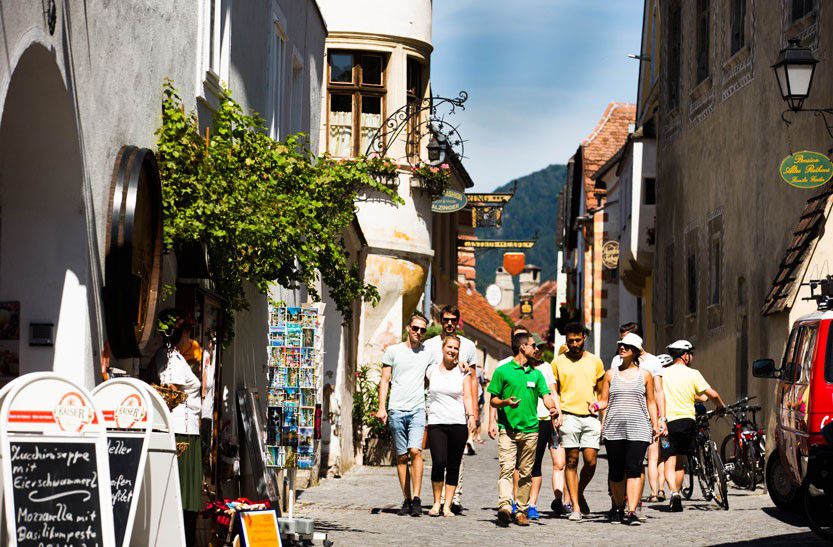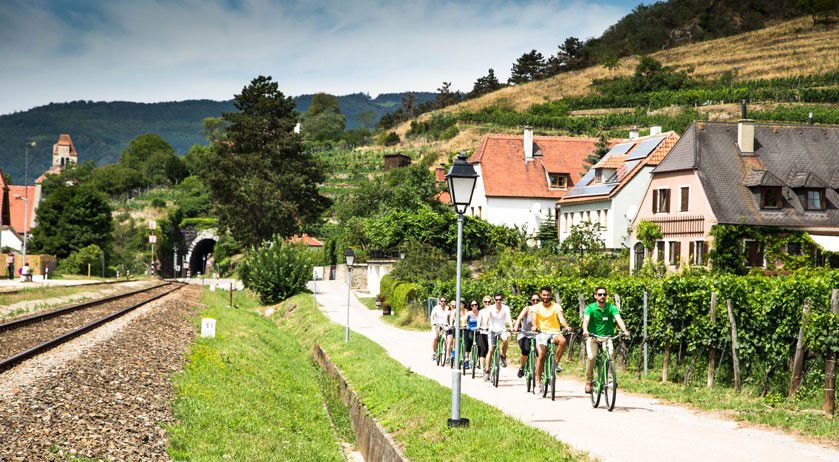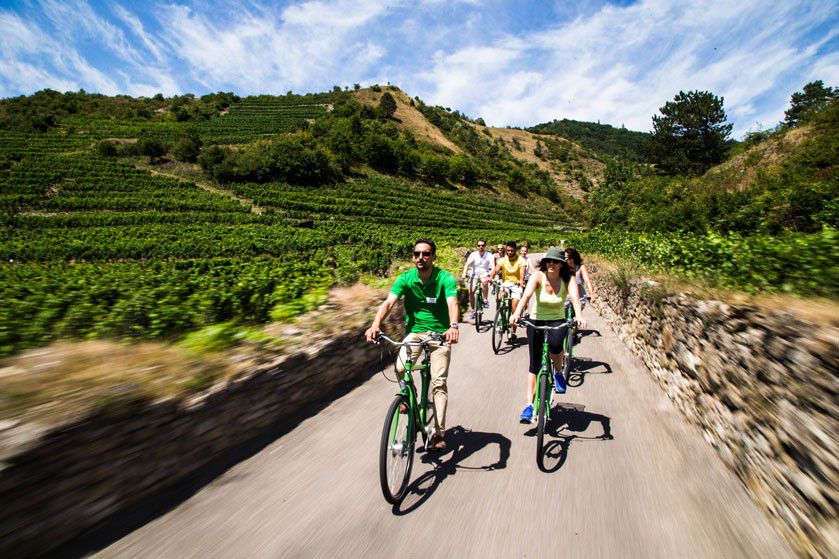 Franz-Josefs-Kai 45, 1010 Vienna
Fare Zone Core Zone
U2, U4 Schottenring
5 € / 10 € on tours or 4 € / 7 € on bike rental*
Bike tours in Vienna and Wachau
Vienna Bike Tour
Tour start: 02:30 PM, Tue, Thu, Fri, Sat, Sun
Meeting point: Vienna Explorer office
Duration: 3 hours
Group: max. 16 PAX
Stops: Danube Canal, Opera House, St. Charles Church, Hofburg Imperial Palace, Prater
With this three-hour bike tour, you can explore the most important sights around the old town of Vienna. The tour goes along the ring road and leads directly to the first landmark of the city: the Hundertwasser House. From there, the tour continues through the former hunting ground of the Habsburgs: Prater Park. A view of the famous Ferris wheel is a must here, of course. You will be guided by experienced bike guides on selected bike paths along the canal and the Danube to the most beautiful highlights of the city. Your advantage with the EasyCityPass Vienna: 5 € discount on the tour price*.
Wachau Winery Bike Tour
Tour start : 09:30 AM, daily
Meeting point: Vienna Explorer office
Duration: 10 hours
Group: max. 18 PAX
Stops: Krems, Dürnstein and Weissenkirchen
Austria's most famous wine region on the Danube is the Wachau. Fortunately, this area is only an hour away from Vienna. This day trip starts with a shared ride to Krems. From there, the bike tour starts on flat bike paths. They lead along wine terraces along the Danube and through picturesque villages. On this tour, you will ride from winery to winery and can always taste regional wines. Get to know regional Austrian wines and hear exciting stories about the country and its people. Of course, there is in between a short hike to the castle ruins of Dürnstein. It belongs to the UNESCO world cultural heritage. After the ascent, you will be rewarded with a breathtaking view. You can also take a look at the former prison of King Richard of Lionheart. Afterward, you'll continue to the next winery before returning to Vienna at the end of the day. Your advantage with the EasyCityPass Vienna: 10 € discount on the tour price*.
Bike rental
Vienna Explorer has over 10 years of experience in bike rental. You can choose between different bikes:
Touring bike (30 gears, perfect for a day trip along the Danube).
E-bike (10 gears, 80-100km range with a flat route and moderate riding)
Children's bike (6 gears, perfect for riding in Vienna or along the Danube)
E-mountain bikes (10 gears, 40-50km range on a hilly route, perfect for a day trip along the Danube with a detour into the vineyards)
Your advantage with the EasyCityPass Vienna: 4 € discount for a lending time up to 24h or 7 € for more than 24h lending time*.
© Photo Credits: Vienna Explorer TOurs & Day Trips
Info
For current opening hours please visit our partner's website!