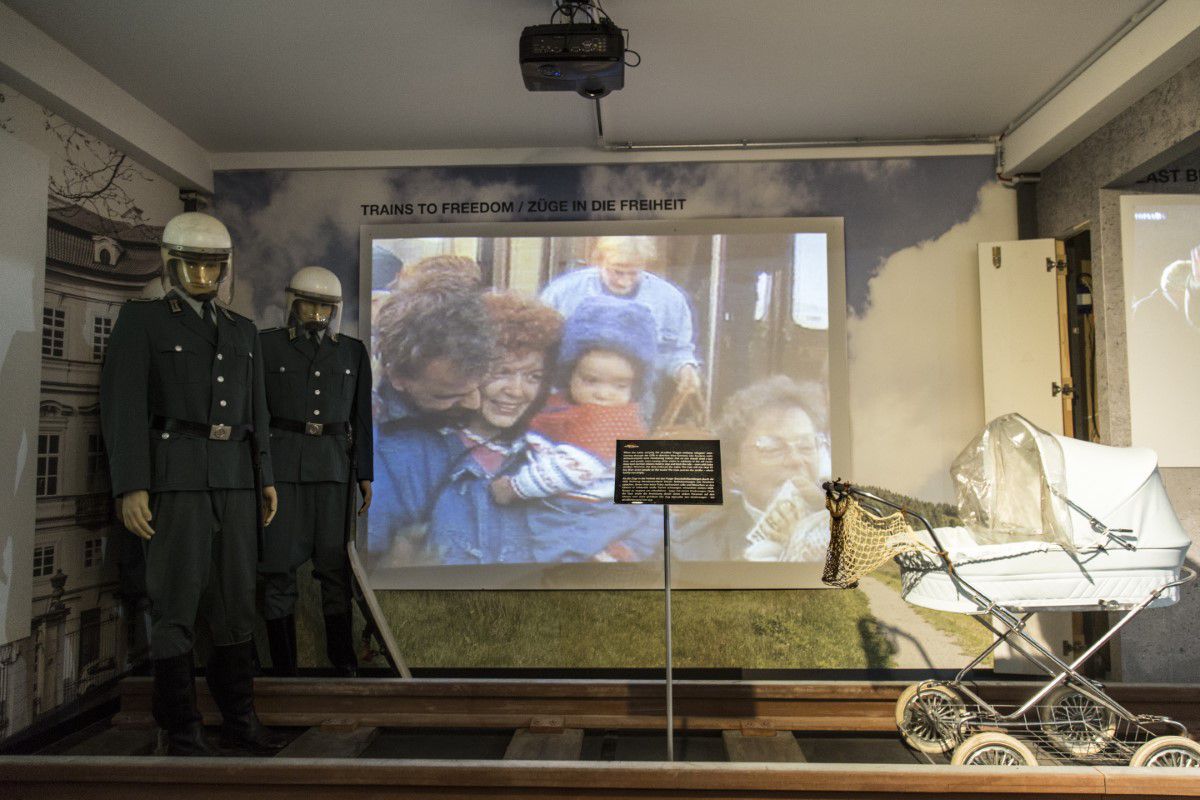 Photo: The Wall Museum
7 Questions for: The Wall Museum
Today we are talking to "The Wall Museum". In 13 rooms visitors inside can experience the eventful history of Germany. 
Original exhibits, multimedia presentations, and unique original contributions by famous personalities of contemporary history such as Mikhail Gorbachev or Leonardo DiCaprio bring the division of Germany and how it was overcome to life in an overwhelming way.
1. Describe The Wall Museum in one sentence:
The innovative multimedia museum spans an audiovisual arc from the division of Germany and the construction of the Berlin Wall to the historical events that brought about the fall of the Wall.
2. What will be the highlight of the museum in 2023?
We plan to introduce combination tickets that include a tour of the East Side Wall in addition to a visit to the museum! 
3. What detail is quickly overlooked in the museum, but should definitely be seen? 
The balcony on the Spree side with its beautiful view over the Spree and its tragic stories about the children who fell into the Spree in accidents and were not allowed to be rescued.
4. Does the location of the museum have a special history? 
The mill store was built during the imperial era, its thick walls were designed to withstand flour dust explosions. During World War II, it, therefore, served as a safe air-raid shelter. Since it was located on the death strip, the GDR border troops used it as barracks and a watchtower after the Wall was built. 
5. Can I visit the museum with the children?
Yes. A visit with children is possible and highly recommended for students who are currently going through the topic of German division. Admission is free for children under 7 years.
6. What else should you definitely have seen in Berlin?
After visiting us, we recommend a walk along the East-Side-Gallery from the Oberbaumbrücke to the Ostbahnhof. It is extraordinary and unique in its kind. There is a large number of information boards that accompany the walk and complete the knowledge.
7. Typically Berlin is:
Grafitti
---
If you would like to learn more about our EasyCityPass Berlin Partner, you can find more information here.