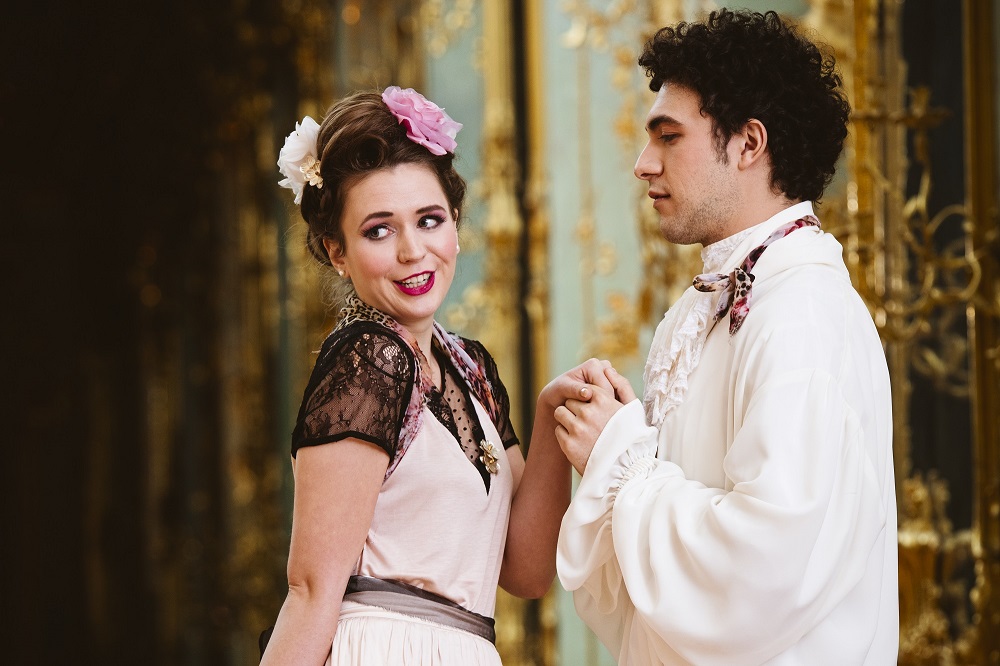 5 Questions To: Berlin Residence Concerts
We are asking 5 questions and our partners are answering. Today we are talking to Berlin Residence Concerts. Follow our masters of Ceremonies and his ladies-in-waiting on a journey through time to the Prussian court and let the timeless melodies of baroque masterpieces, performed by the Berlin Residence Orchestra, enchant you. The house ensemble, which always appears in baroque period costumes, was founded in 2006 for the Berliner Residence Concert series.  Since then they have continued to perform under the musical direction of Alexandra Rossmann in the Great Orangery at Charlottenburg Palace.
Describe Berlin Residence Concerts in one sentence:
Berlin Residence Concerts - where classic, cultural, and culinary join to create an unforgettable experience. 
What will be the highlight of the Berlin Residence Concerts in 2021?
Be the King's guest! From July 2021, the Berlin Residence Orchestra invites you to an exclusive concert series on selected Saturday evenings in the White Hall in the New Wing of Charlottenburg Palace. Let yourself be enchanted by classical music in a festive yet intimate ambiance. With their virtuoso playing, the chamber ensemble brings works by Wolfgang Amadeus Mozart, Joseph Haydn, Luigi Boccherini, Johann Pachelbel, and Antonio Vivaldi, among others, to life for you.
What story about the Berlin Residence Concerts has never been told, but should be heard?
The Berlin Residence Concerts celebrate their 15th anniversary this year. In addition to approx. 2500 performances for the Berlin Residence Concerts, numerous guest appearances have taken members of the Berlin Residence Orchestra to international stages and concert halls in New York, Milan, Moscow, Amsterdam, Chicago & Berlin.
What else should you definitely see in Berlin besides a concert by the Berliner Residenz Konzerte?
Visit Charlottenburg Palace, the largest palace complex of the former Brandenburg Electors, Prussian Kings, and German Emperors in Berlin, and take a walk through the beautiful palace park.
Finish the sentence - Typically Berlin is:
…cultural diversity.
---
If you want to learn more about our EasyCityPass Berlin partner, you can find more information here.
Featured photo by Berliner Residenz Konzerte