Help
Need help with voucher exchange?
You have purchased a voucher for our EasyCityPass at GetYourGuide, Musement, Headout, Expedia, or Booking.com? Then you have to exchange this voucher for a valid ticket before you start your trip. This is the only way you can use public transport and save money with our discount partners.
Where you can exchange your voucher in Berlin and Vienna can be found in the following overview.
How much does the EasyCityPass cost?
The EasyCityPass Berlin costs differently depending on the tariff zone and validity period. In this table, you have a complete overview of all prices. If you want to buy your EasyCityPass Berlin or EasyCityPass Vienna directly online, you will find all available tickets in our online shop!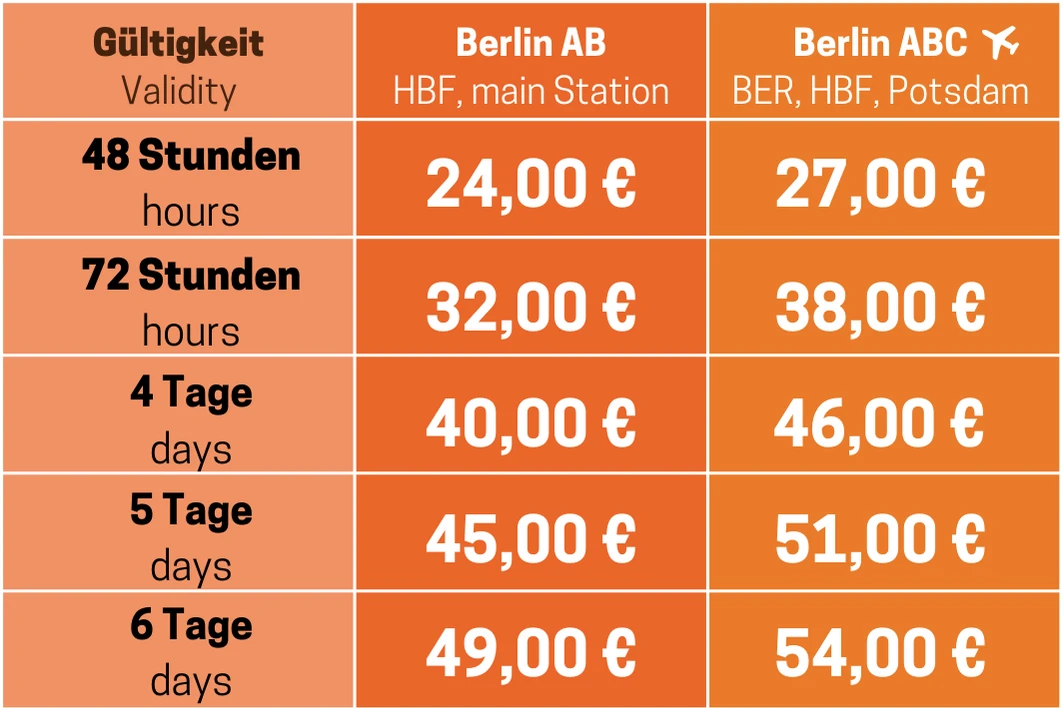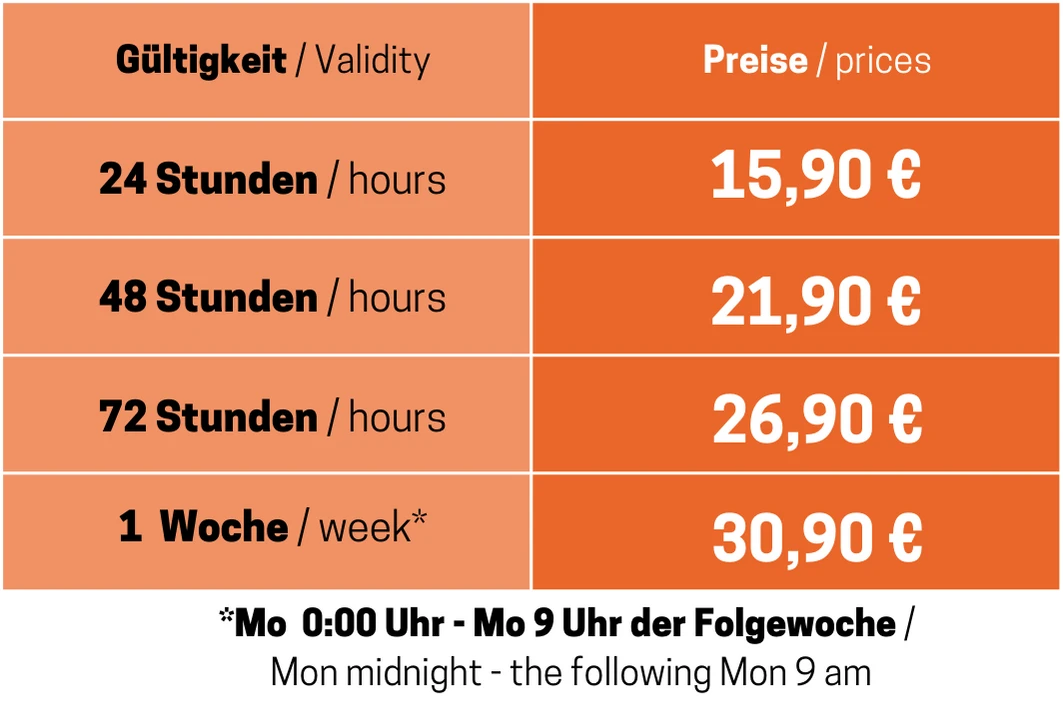 In which tariff zones is the EasyCityPass valid?
The EasyCityPass Berlin is available in the tariff zones Berlin AB and Berlin ABC. If you only want to use public transport in the city center, Berlin AB is sufficient. However, if you want to explore Potsdam, and need a transfer from or to the airport, then you need the tariff zone Berlin ABC.
The EasyCityPass Vienna is valid in the core zone for all S-/U-Bahn, trams, and buses. If you want to take the S7 to/from the airport, you need to buy a connection ticket (1,90 € - prices subject to change). The connection ticket is valid from the core zone border (Schwechat station). Airport buses, Westbahn, or City Airport Train (CAT) cannot be used with the EasyCityPass Vienna.
Which partners give discounts with the EasyCityPass?
With your EasyCityPass you get attractive discounts from numerous tourist partners. You can find out which discount partners in Berlin and Vienna are included, which discounts the individual partners grant, and what else you should know about our discount partners on our partner detail pages.
An overview of all EasyCityPass discount partners can be found here.
Do you still have questions?
Do you still have unanswered questions? Then we have compiled the most frequently asked questions for you in our FAQ's.
Of course, you can also contact us by e-mail at info@easycitypass.com. We will be happy to help you!