Wellenwerk Berlin - Indoor Surf Arena
Extraordinary Experiences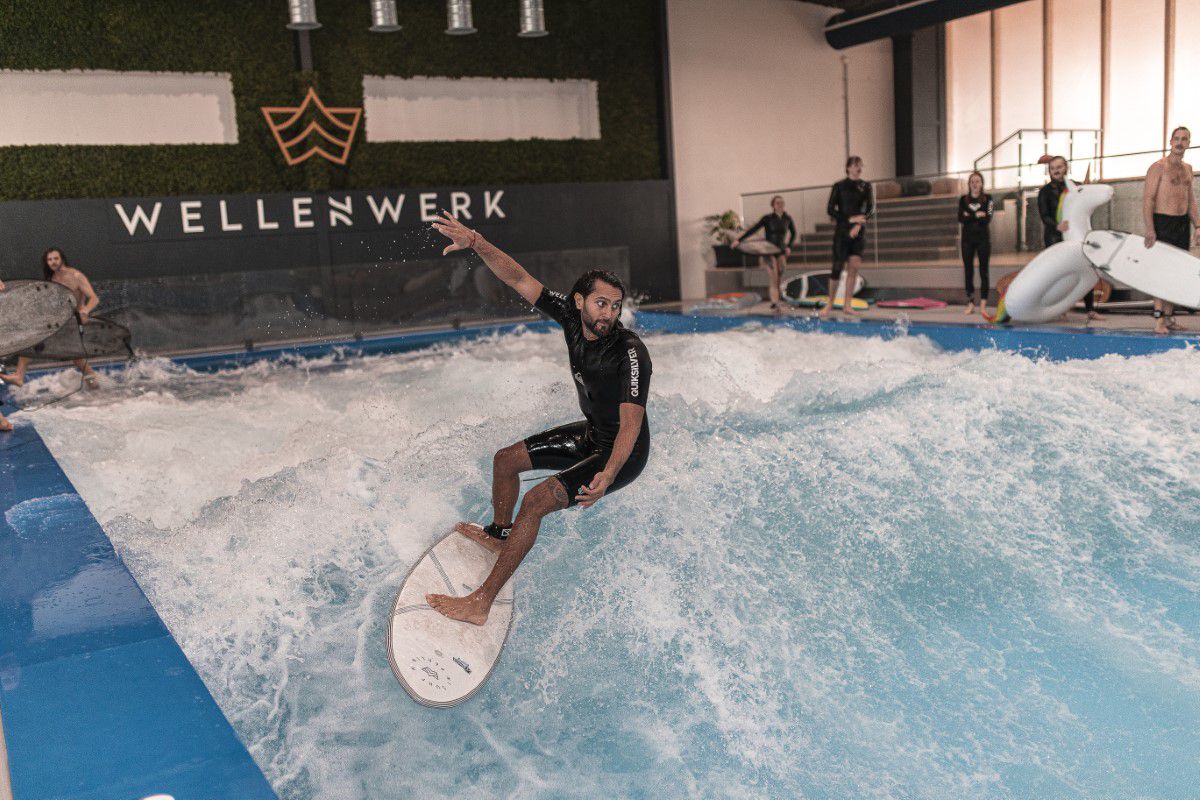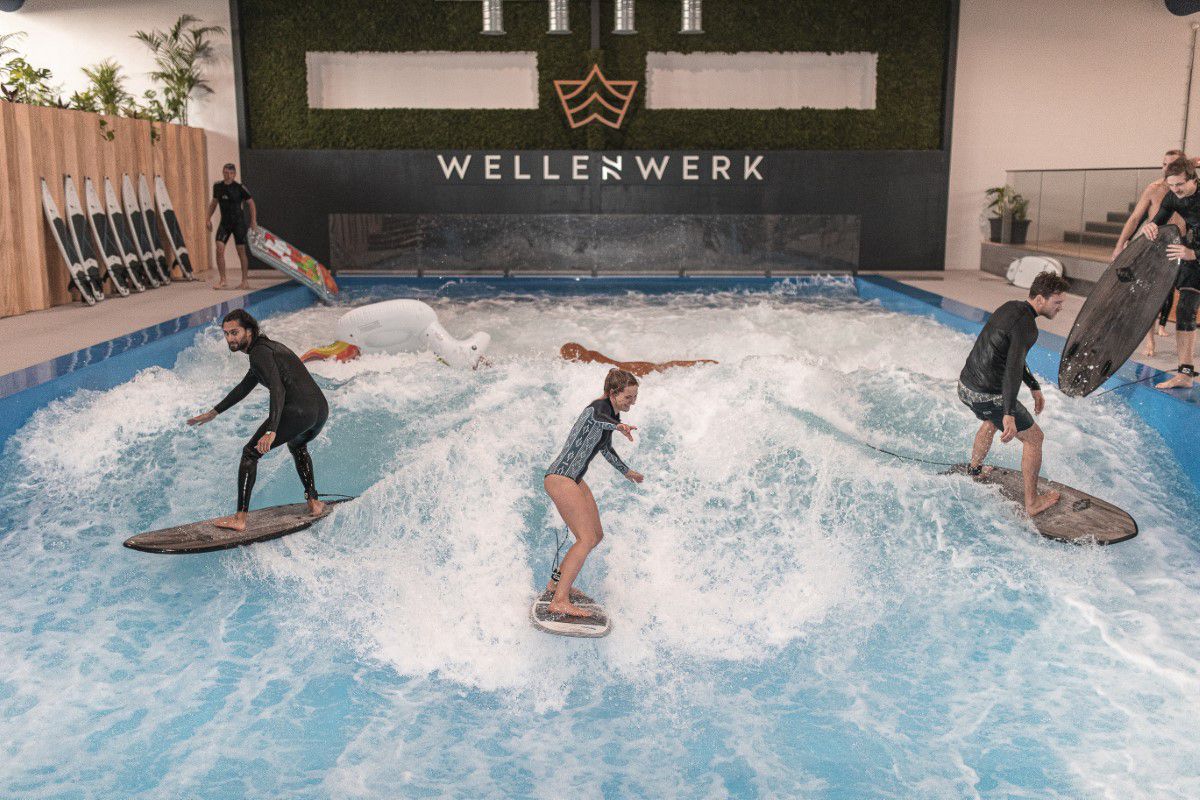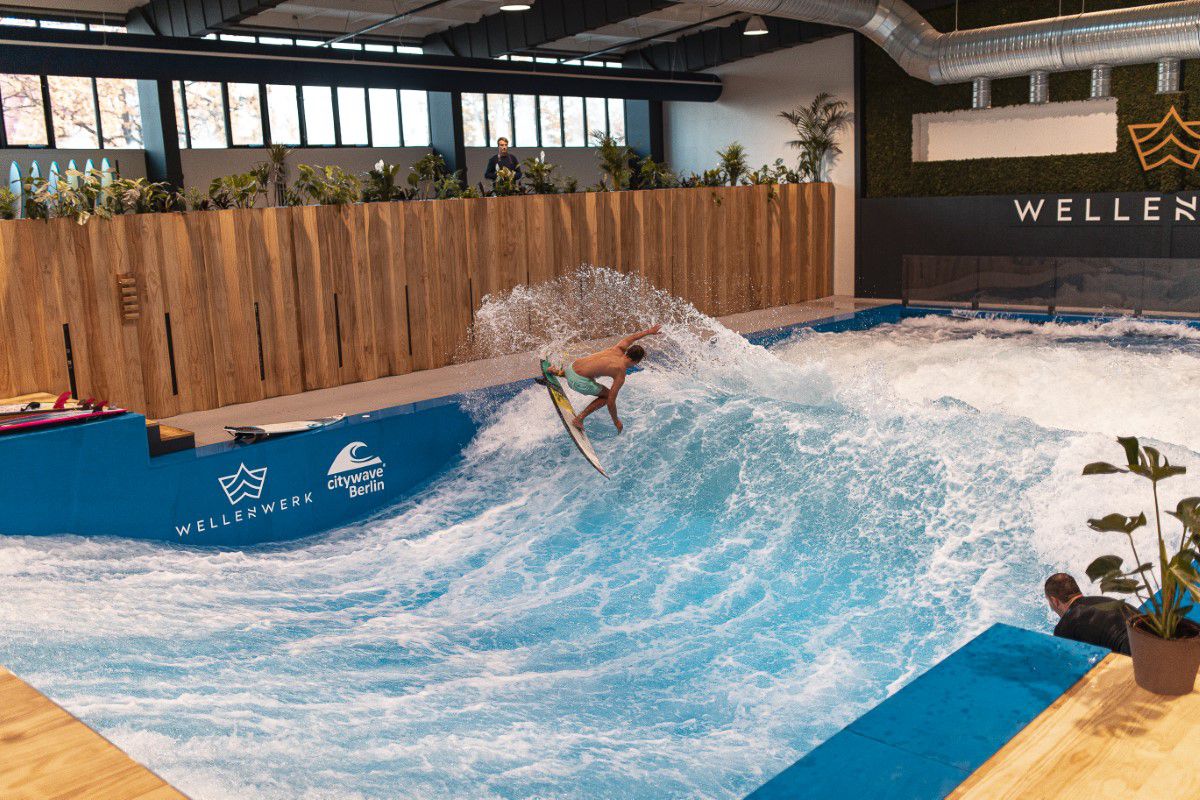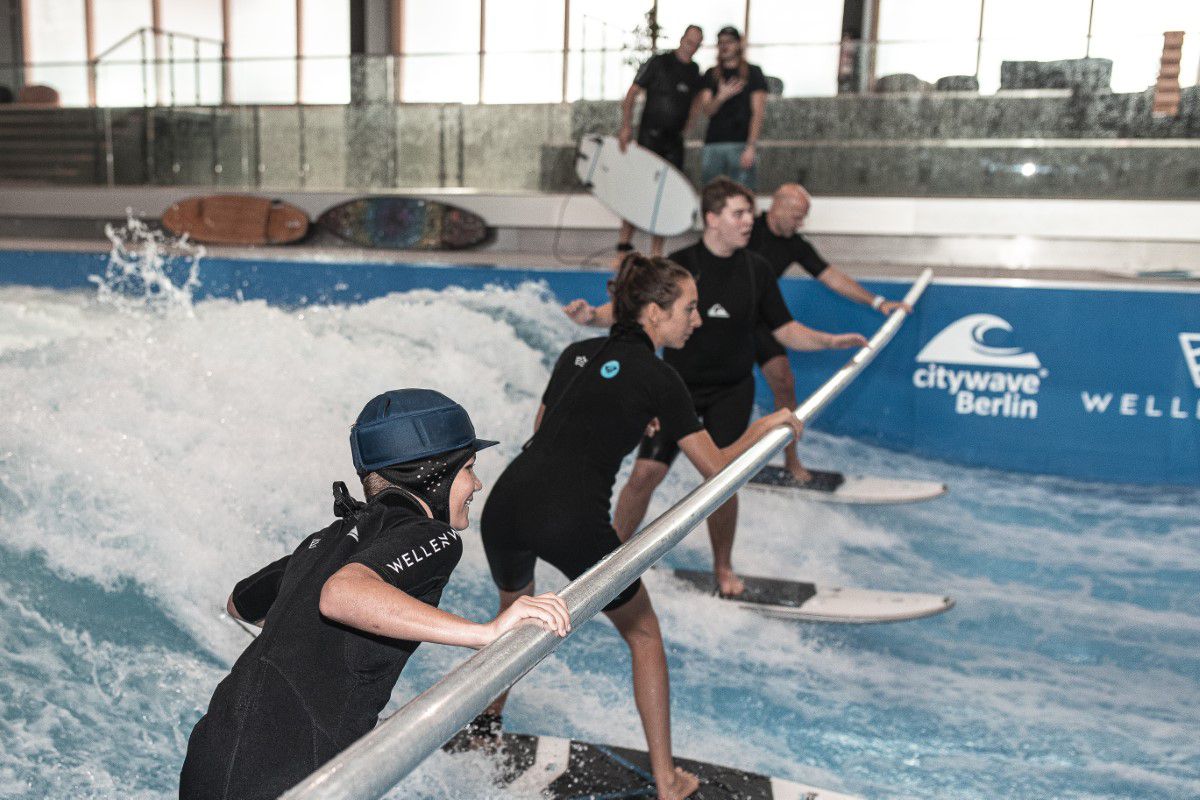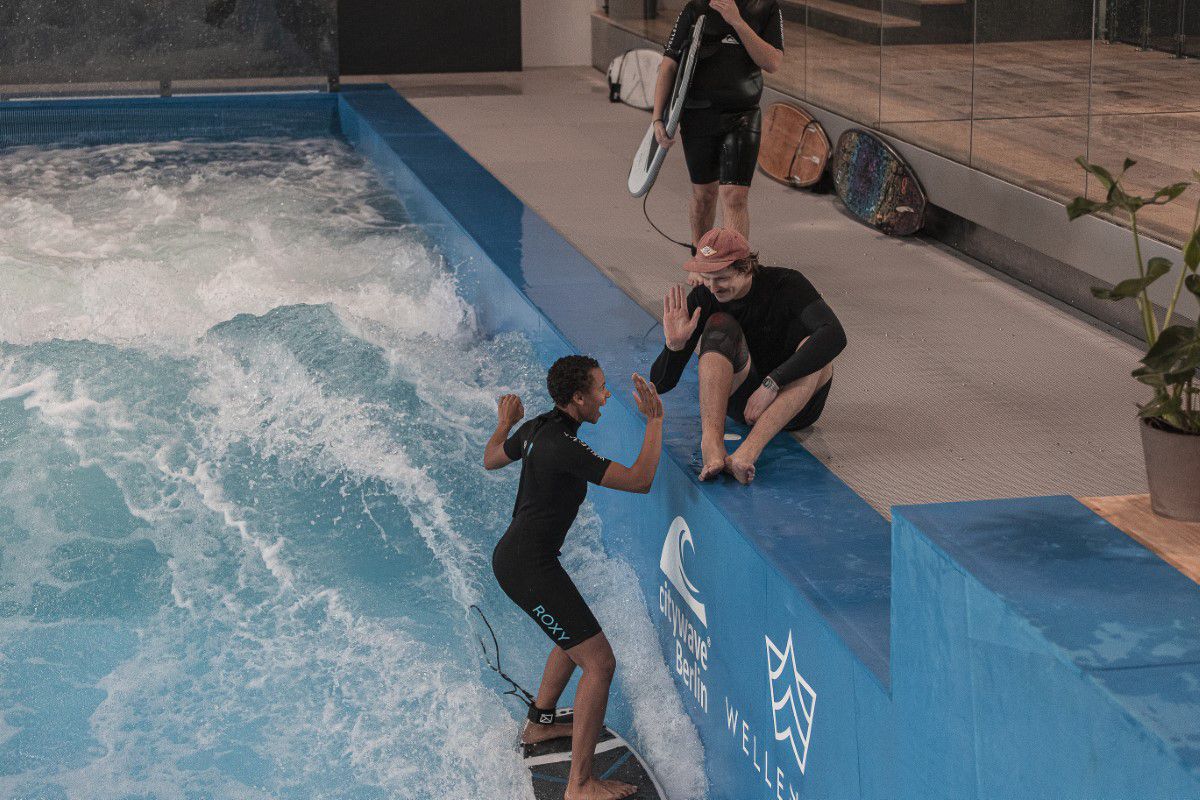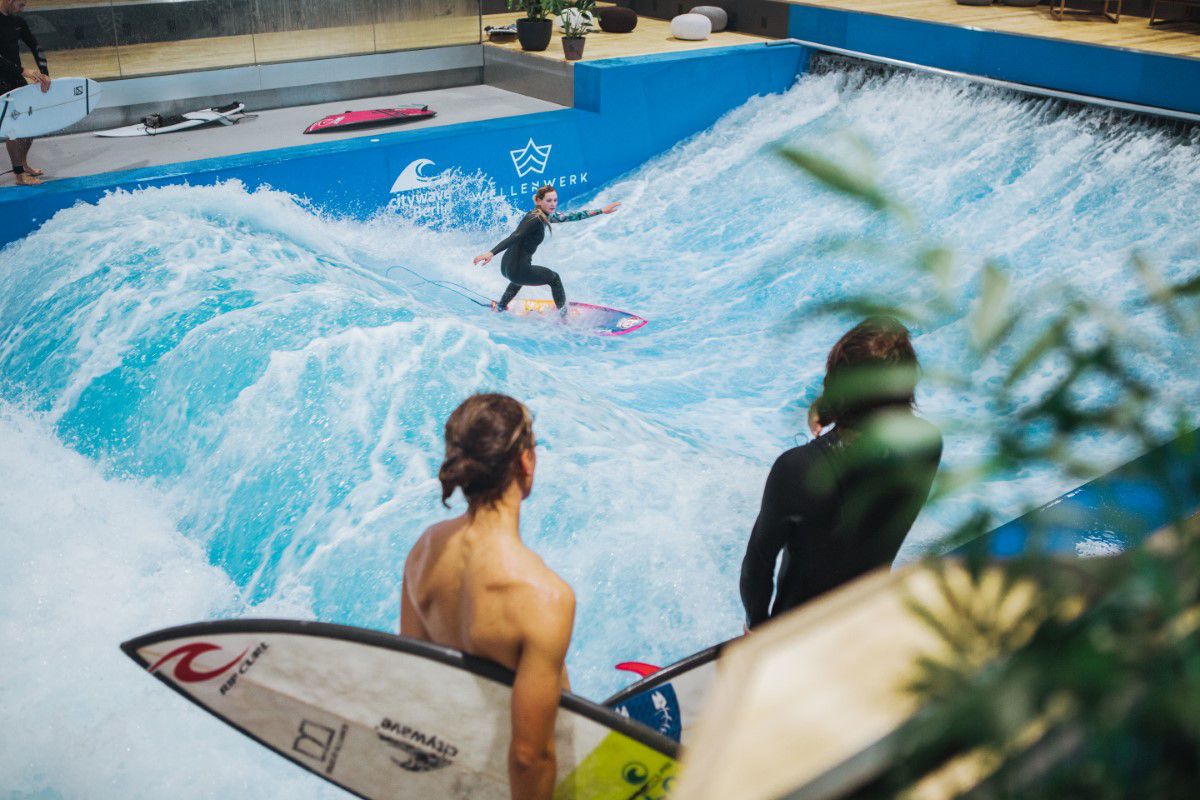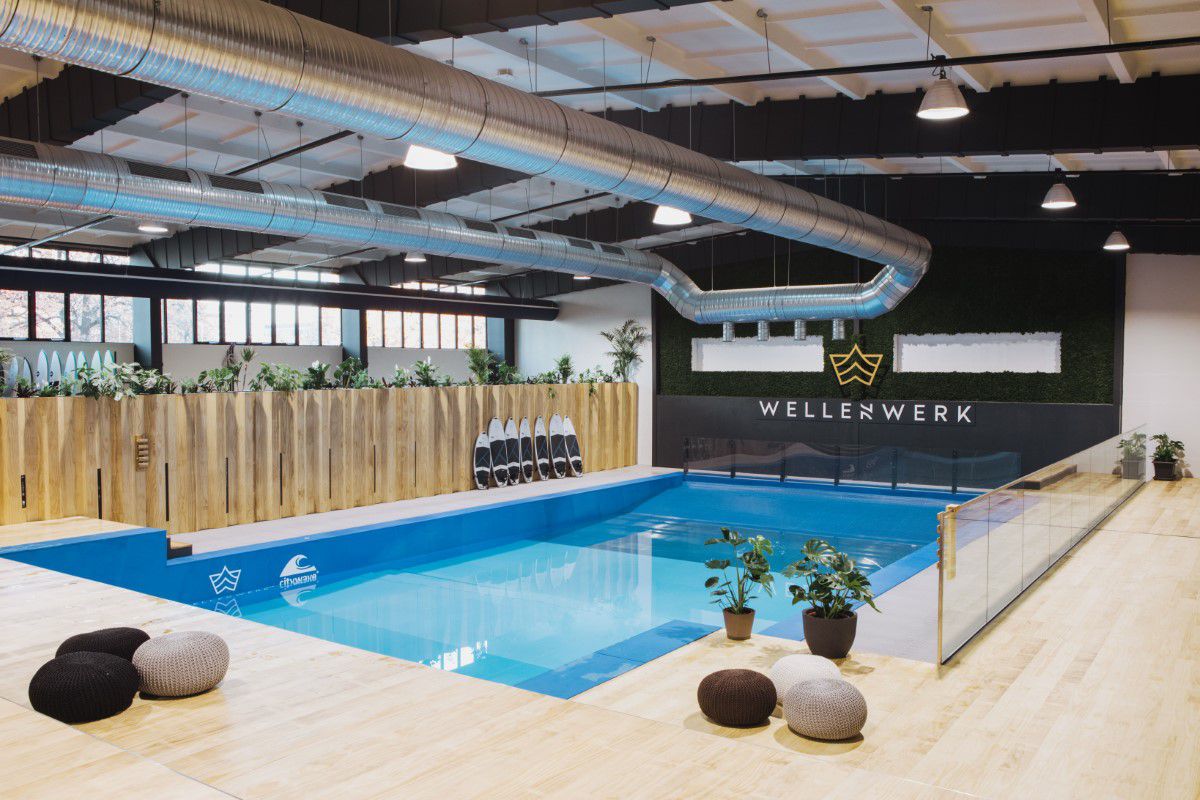 Landsberger Allee 270, 10367 Berlin
Fare Zone AB
M5, M6, 16 Genslerstraße
15% on beginner and advanced surf courses*
Wellenwerk
Never again landlocked in Berlin
On November 22nd, 2019, the first indoor surf arena in the German capital has been open its doors. The artificial wave, built on the site of `Berliner Wasserbetriebe´, is a mere ten-minute car-ride from Alexanderplatz, is suitable for all surfing styles, from bodyboards to thrusters, and built with a focus on sustainability.
Citywave® technology
The latest citywave® technology will offer local surfers constant waves that are independent of swell and weather conditions in their own backyard. It is the biggest indoor wave in the world, breaking at 1.60 meters and the widest in Germany, at 8.5 meters in width. The pool is 18 meters long and the water and air are a constant 25 degrees Celsius.
Focus on sustainability
Sustainability is key to the Wellenwerk concept: The facility operates on 100% green hydro-electricity, with water being shot over an adjustable ramp to generate the constant, stationary wave. An innovative heat recovery system also heats the hall, water and neighboring buildings, ensuring that as well as providing an inner-city surf spot the wave also does its bit to preserve the environment that makes real waves in the wild.
Equipment
The standing wave is suitable for all sort of wave riding tools, from thrusters to bodyboards and customers can either bring their own boards or rent one on onsite. There is an optional handrail that newbies can use to enhance stability and confidence from the biggest, which makes the initial experience of riding waves safer and more fun.
Your Benefit with EasyCityPass Berlin: 15% on beginner and advanced surf courses*
*Available through the booking website or on the spot. From 10 years, good physical conditions.
© Photo Credits: Theresa Lange, Julius Niehus, Miguel Sacramento
Features
Child friendly
Wheelchair accessible
Air conditioning