trash_design - Handmade Sustainable Products
Shopping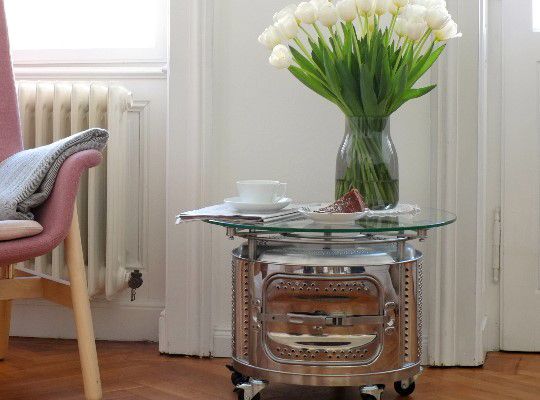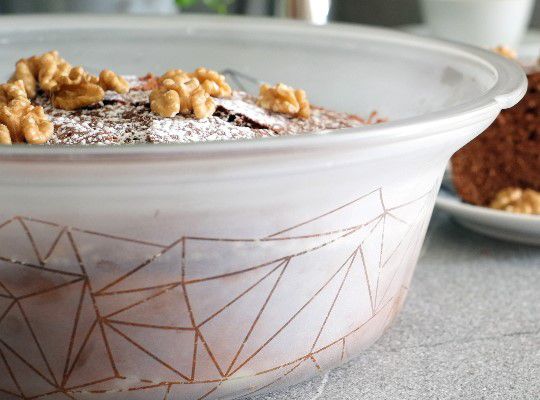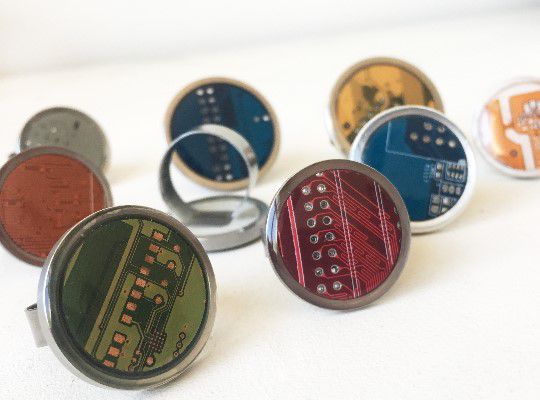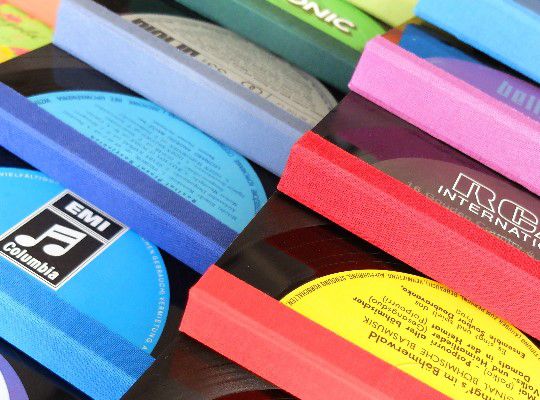 Vogtgasse 29, 1140 Vienna
Fare Zone Core Zone
trash_design
10% off in the shop at Vogtgasse*
Sustainable Products Handcrafted in Vienna
Trash_Design is an up cycling manufacture in Vienna and a department of the Dismantling- and Recycling Centre Vienna (DRZ). Which is a socio-economic facility treating e-waste. The products are designed and handcrafted in the studio. The materials used are mainly obtained from electrical and electronic waste in Vienna. Therefor washing machine drums turn into tables, stools and lamps, door portholes of the same machines turn into sandblasted bowls in which you can also bake a cake for your friends.
Products with innovation and functionality
Electronic circuit boards become wall clocks and rings, earrings and necklaces, but also give an extraordinary touch to cuff links and tie clips when covered in resin. Circuit boards, floppy disks, LPs and computer cases live a second life as notebooks and diaries/Filofax. At trash_design you'll also find small accessories and presents such as key chains made from RAM, keyboard keys and discarded plugs.
Socially and Ecologically Products
Every piece is handcrafted in Vienna. A visit at the door-to-door workshop, store and showroom is always worth its effort. The workshop offers new products every time you visit. A special service for companies, organizations and major customers is a furniture rental service, where you can rent washing machine drum tables for your event. Custom made trophies, awards and individual giveaways are manufactured using e-waste according to your requirements.
Your Benefit with EasyCityPass Vienna: 10% discount at the trash_design shop
* except lamps, furniture, handbags
© Photo Credits: trash_design
Info
For current opening hours please visit our partner's website!