art:berlin - National Architecture GDR
Explore the city
Photo: Carolina Croonenbroek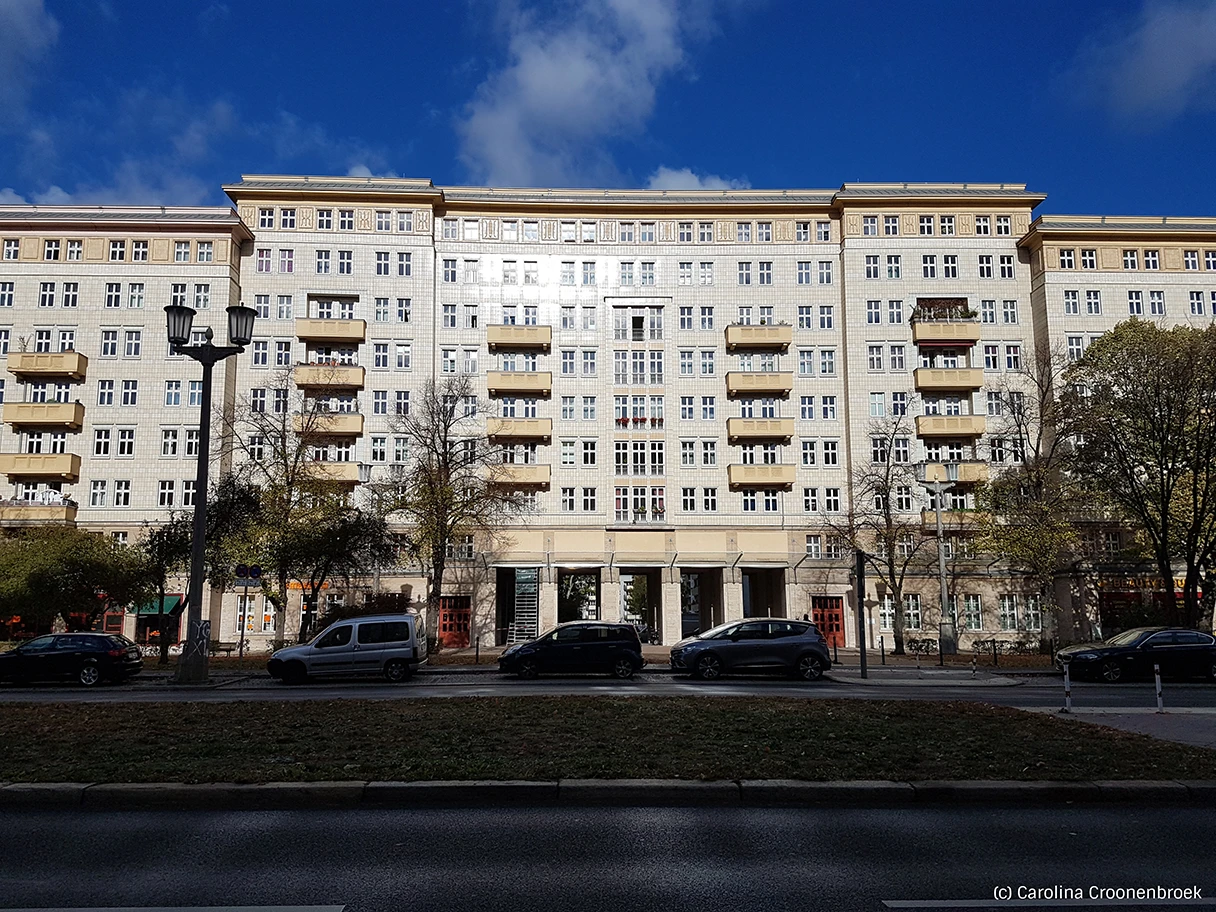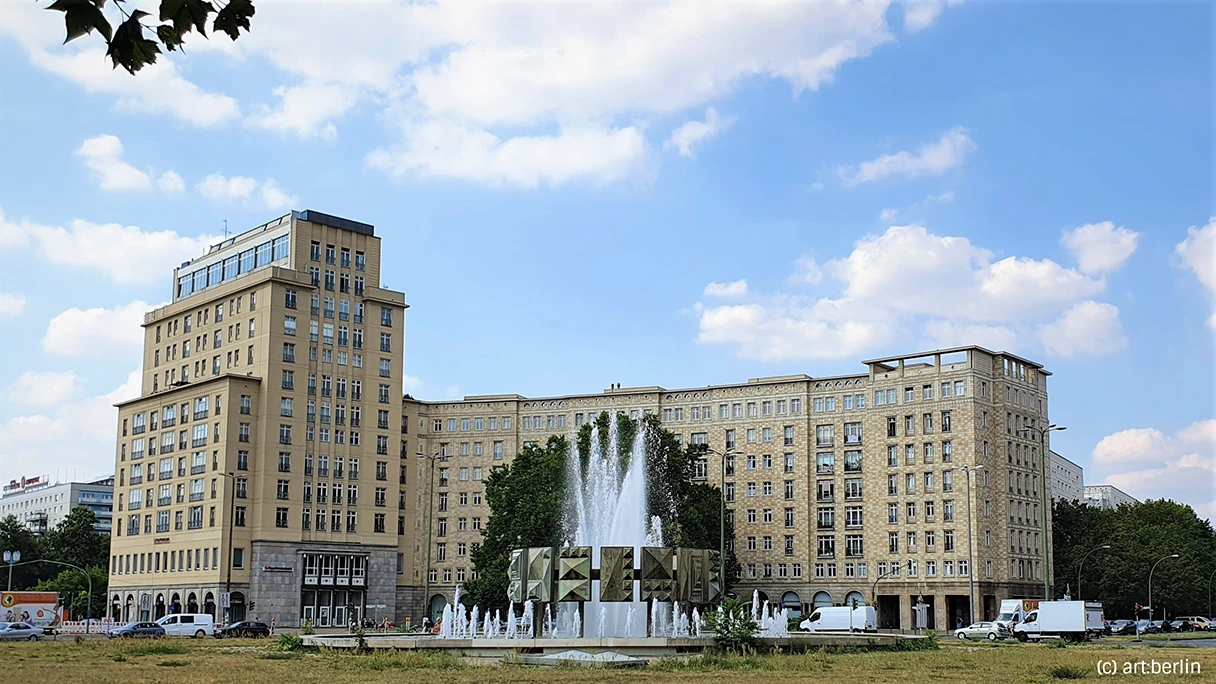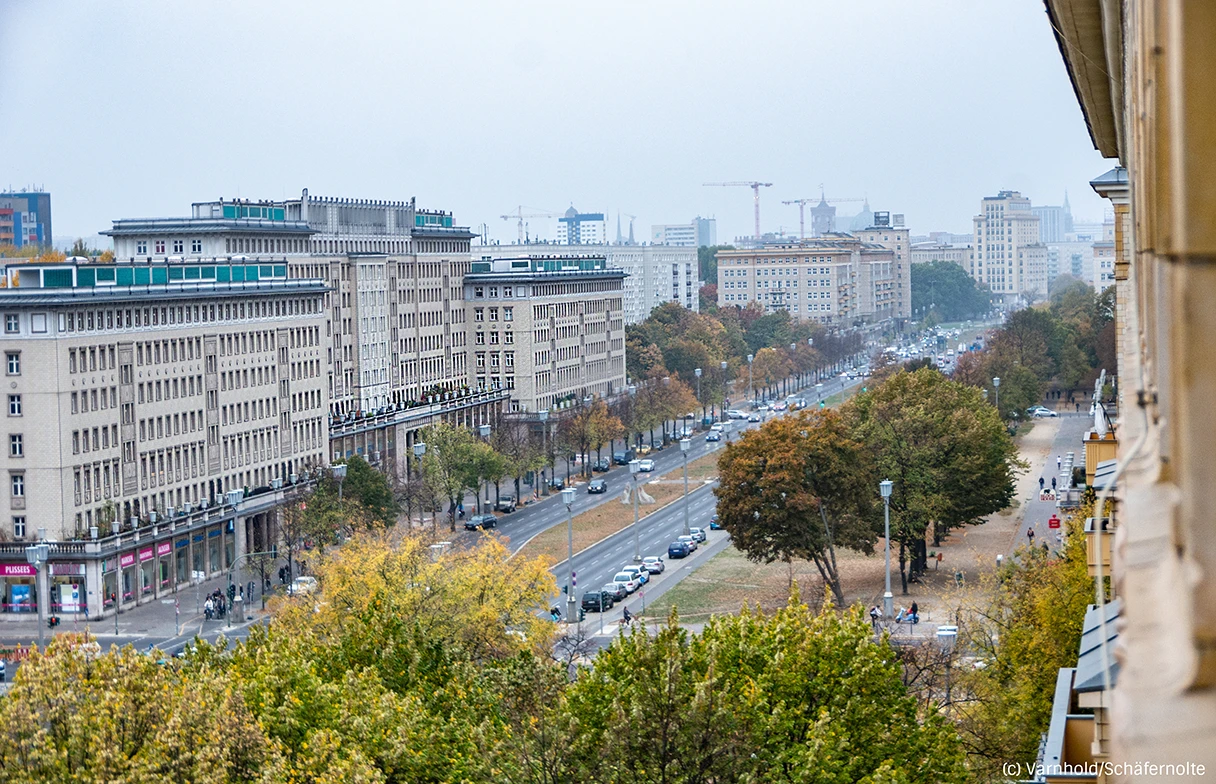 Karl-Marx-Allee 34, 10178 Berlin
Fare Zone AB
U5 Schillingstraße
20 % on regular ticket price*
National Architecture GDR
The Stalinallee
The Stalinallee is known as one of the most exciting and monumental solutions for urban development and that is also why it is applying for the World Heritage List. Its architectural characteristics can be considered as a direct outcome of the young GDR State's political expression and economic possibilities in the 50s and 60s of the 20th century.
Especially German architects, either trained directly by the "Schule für Gestaltung Bauhaus" or radically influenced by the idea of the "Neues Bauen" in the 20s, were highly engaged during the planning and implementation of the project. We follow the paths of this architectural history and its conflicts during a walk through the residential district.
Meeting point:
in front of the Komos, Karl-Marx-Allee 131A, 10243 Berlin
Endpoint:
at the Café Moskau, Karl-Marx-Allee 34, 10178 Berlin
Your Benefit with EasyCityPass Berlin: 20% discount on regular ticket price*
*Please visit our website to see all tour dates. Registration required.
Info
For current opening hours please visit our partner's website!